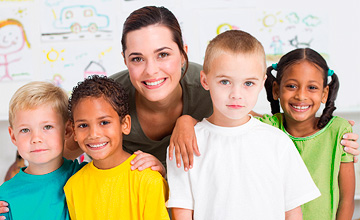 Drop-in
We are your family's partner in your child's development. Our dedicated staff nurture and embrace each child as their own. You want the best for your child and so do WE!
Visit our Drop-in Child Care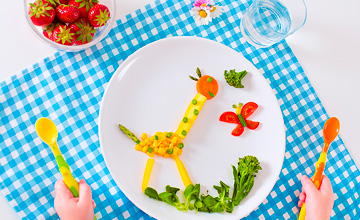 Healthy Meals
Planting seeds in the hearts and minds of preschoolers is the best way to strengthen children. But that is not all. Feeding them right at this developmental age is paramount as well. Is your child eating right?
View Coe Menu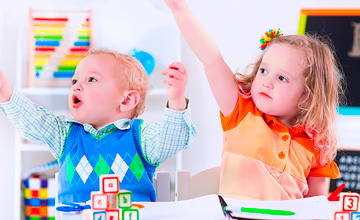 Active Learning
Learning is not an event but a process for child potential development. In this digital era, learning shouldn't be limited to facing a screen all day. Let us make a difference in your child's development.
COE Classes
Our Passion is Their Future
We are honored that you are interested in becoming  a part of COE's family. Our goal is to impact our students' lives educationally, emotionally and socially so they are provided with a strong foundation for their educational career.
Are you ready to join our VILLAGE ?
Premier Childcare
Local news ranked us as the Go To childcare
Hassle Free Enrollment 
Cutting edge technology for a parent friendly website and enrollment
Home Away From Home
Unlimited access to your children's room for peace of mind. Communicate with your child teacher through secure and safe technology.
Teacher To Fit Your Child
Teacher to children ratio not found elsewhere. Children are not numbers.
Call Now!
Event Calendar
December 25- January 1: CLOSED in observance of Christmas & New years Eve 
View Events
Drop-in care
Our 5 Stars Drop-in child care gives your child a home away from home. And offers you a break.
Visit us
Our Curriculum
COE's curriculum is based upon early learning standards of The North Carolina Foundations for Early Learning and Development.
Foreign Languages
How FUN will it be for your child to speak a second language? Children's minds are like sponges, why not fill it with a fun language like Spanish! COE's Spanish curriculum is filled with fun activities, simple phrases, numbers and so much more.

Music
Music has been proven to be beneficial to child development in so many different ways. Music can help with expression, mood, and the overall well-being of the child. COE has incorporated a music program into our curriculum. Music empowers young children as they learn through it.
Creative Curriculum
Raising a child goes beyond just the family. Teaching Strategies Gold is a curriculum that connects the Ecosystem in Early Childhood Education. It connects teachers, children, and families to engage in learning experiences.
Yoga
Yoga is not only great for adults but it is so beneficial for children as well. Yoga can improve focus, memory, self esteem and classroom behavior. Children are able to express themselves, build body awareness, breathe better and have a quiet strength.
Soccer Shots
Most parents think of soccer as a couple of kids running up and down a field kicking a ball. Soccer Shots is more than a game. It helps build character, develop gross motor, social and emotional skills.
Steam
Most childcare environments incorporate STEM (Science, Technology, Engineering and Math. We at the Center of Excellence incorporated STEAM (Science, Technology, Engineering, the Arts, and Mathematics).

WHAT PARENTS SAY
"

When other daycare centers were closing down due to the  COVID Pandemic, COE stayed open. They were determined to keep their doors open for families that needed childcare and we were and continue to be incredibly grateful. 

"
"

 Finding à daycare that teaches your child as their own is rare. It is just à fact. But discovering COE was à life change for me and my children. They know the field of childcare and the importance of child uniqueness.

"
"

COE has been taking care of my child since he was 1. Seeing my child's transformation over the years is so fulfilling and now he can move on to kindergarten well prepared with confidence. The team invests the same way for each child.

"
PARENTS CHOOSE US
Why Center Of Excellence Child Care & Academy ?
5 stars
State Accreditation
ENROLL YOUR CHILD
If you like what you have read, become part of our village.
COE News
Quality child care is defined as a Degree of Excellence! It's not about…
What causes parents to struggle with child care versus home care? Perhaps…
There are many and I cannot list all of them in this blog so I will list…